Want to improve your eBay feedback score?

Now you can with Feedback Reminder!

Your feedback score is the key to your success as a seller on eBay,

but sometimes buyers just forget to leave feedback.

That's why Feedback Reminder is the perfect solution for all sellers.

Feedback Reminder will automatically send a friendly reminder to all

your buyers reminding them to leave feedback for their purchase.

Feedback Reminder has been proven to deliver

immediate & dramatic

results increasing sellers feedback score on eBay within days!

Immediate Results

No need to wait! Sends out the

reminders right after you've signed up!

Works Automatically

Does all the work for you and sends

the reminders automatically!

Perfect Timing

Allows you to choose when to send

your reminders!


Sent with eBay Messaging

Feedback Reminder sends the automated reminders through eBay's
messaging system - Easy &Hassle free!

This way you can make sure your reminders will reach your buyers and
won't go to spam.
See Results Immediately!

Once you sign up Feedback Reminder will send an automated reminder to
buyers that haven't left feedback in the last 3 months.

So you will be able to immediately see results and an increase in feedback!
Choose the Perfect Timing

You decide when to send the reminder, which means you can adjust the
timing for your reminders so that they sent when you choose.

You can set the timing either based on the purchase date or the shipping date.
Personalize It

Your reminder message is customizable which means you can either use our
message or customize it and send a more personal message.
Quick & Easy Setup

Feedback Reminder is a ready-to-use solution that can be easily activated
with 1-click, just choose your settings and within seconds your reminders will
be sent!


Frequently Asked Questions & Answers


How does it work?

1. Sign up and set it up with 1- click!
2. Automated reminders are sent to buyers on your
"Awaiting Feedback List"according to the timing you
set up.
3. Buyers receive your friendly reminder through eBay's
messaging system, directing them to their feedback
page to leave feedback for their purchase.

How much does it cost?

Feedback Reminder costs only $3.99 a month and you get
a 7-day free trial! No long term commitment is necessary
and you can cancel your subscription at any time.
Payment is easily done with a PayPal recurring payment.
Can I choose when the reminders
are sent?

Yes! You can choose in your control panel how many
days after you ship the item, or after the purchase was
made, the reminder will be sent.

How long until I see results?

Feedback Reminder will start sending out reminders
right after you've activate it, so you will be able to see
results within hours of activating it!
What Else?

Full customer support

Need help? Have A question? Contact us and within
24 hours we will get back to you!
Step-by-Step instructions

Easily set up Feedback Reminder with our how-to video
& illustrated user manual!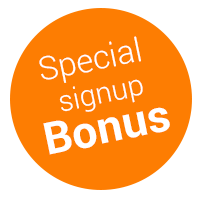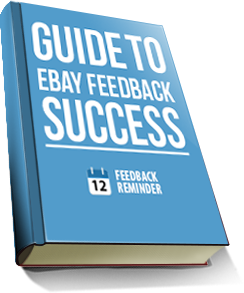 SIGN UP TODAY
and get your own copy fo our
"Guide to eBay Feedback Success"!